Giving this little blog hop a WHIRL again. Was a pretty good experience last time.. sooo.. here we go! I encourage you to join in on the fun.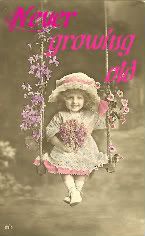 Visit my friend JAVA at her Blog known as :
There will be a place to link up on her page.
Part of the deal is to answer a few questions about myself. Here is what she has offered:
Questions:

1. Have you ever been on a cruise? I have never taken a cruise. Never, ever, ever. I find it odd that I have not. I live soo close to a handful of ports to the Caribbean, yet I have never cruised anywhere. I have to admit, I am not sure I would like it. When I go to "relax" - I tend to want to be alone. Not surrounded by a couple hundred retirees or screaming children. I'm just saying! ;-) However, there is one cruise I might be interested in - the Windjammer Bare Foot Cruises. Have you heard of them? It's on a sail boat. Pretty cool.. smaller party - and more of an adventure!
2. What is your favorite way to eat eggs?
Eggs ROCK, don't they? I like my scrambled with cheese - first and foremost. I am also a BIG fan of omelets (cheese) or one with Corned Beef Hash. I am a huge believer in egg beaters also.
3. What is your favorite reading material? Good, old fashioned books. I have sooo many. I keep eyeing those Kindle devices and Ipad and Barnes & Noble's Nook. Still not sure.. still trying to decide. But yes, I am a book girl.
4. Name all the pets that you have ever had?
Hmm.. Let's see if I can: Shadow (black cat), Tiger (striped cat), Stoney (wein/lab mix), Rebel (mutt), Aires( russian blue cat), Sebastian( Main Coon), Mischa (Husky/Chow mix), Pasha (Husky), Nanook (Husky), Venus (whippet mix), Snowflake (white kitty), Maximus (gray kitty), Santana (tuxedo cat), Sir Edgar the Lessor )lab mix) , Timber (husky/lab mix), Aristotle (calico), Miles (tabby), Merlin (Iguana) and Lestat the Vampire Cat tabby).
5. Were you ever a girl/boy scout?
Was I? Why YES! I joined the Girl Scouts in the 1st grade Troop 222 and remained there all of the way until I entered the 7th grade. (Then it got uncool.) I attended G.S. camp every summer during those years. When I turned 18 - I worked as a camp counselor at Camp Martha Johnston all of the way until I was 23 years old. Then, when I was 28 I worked for the Girl Scouts of Middle Georgia as the Communications Director until 2005. (Post TV years.) So - was I a Girl Scout - yep, you could say so!
Now it's your turn! Join up - Join the fun,.
If you are new to my blog, please check out the About Me section and Best of. Might help you navigate me! :-)