I RECEIVED THE STYLISH BLOGGER AWARD!
Sweeeet! Many thanks to my dear, bloggy friend, Mama Hen! PLEASE check out her blog - she has to be one of the nicest people alive, and her little "chick" is cute as a button.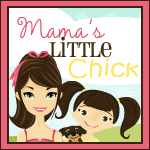 As you know, with all blog awards you have to do something. I have to tell five things about myself and pass it on to my five "most stylish" blog friends.
1. I am currently taking ballroom dancing.
2. I am married to an egyptian.
3. I like to put vinegar on my mac & cheese.
4. I gag at the sight of mayo.
5. I know numerous phrases in seven languages.
NOW - for my five MOST stylish blog friends:
1. Cassandra with her fabulous Cassagram! Each week she has a celebrity crush, and from what I can tell - she has excellent taste - STYLISH!
2. Leanne at From Chaos Comes Happiness!
She has a way of explaining every day life in a witty and sometimes touching way. Also - she totally created her header and other stuff - SUPER creative - STYLISH
3. Abby's Blog - Abby Sunderland is a 16 year old who tried to circumnavigate the world solo. Recently she was stranded at sea (after 1/2 a year sailing ALONE) - she was rescued in the middle of the Indian Ocean. She faced death defying feats - and is still standing tall and is proud to say she tried - STYLISH.
4. Foxy Pink Cheetah - with a name like that - how could you NOT want to read more. She is the epitome of STYLISH.
5. Finally - I have to pick, Diane - from Diane's Words - between her job, her ability to adapt to third world countries, then live to write about it all - amazing - and super STYLISH.
There you have it - some STYLISH ladies just waiting for you to follow!